5+
Recommended for businesses to grow organically with Growthoid

4.5+
Businesses vouch this service has helped them get more customers through social

5+
Its like having a dedicated staffer managing our instagram throughout the way. Couldn't recommend it more!


Get more leads and sales through Instagram for your business.
Let us target your audience and level in on your most ideal customer. Growthoid will be the biggest asset to your Business for managing your Instagram.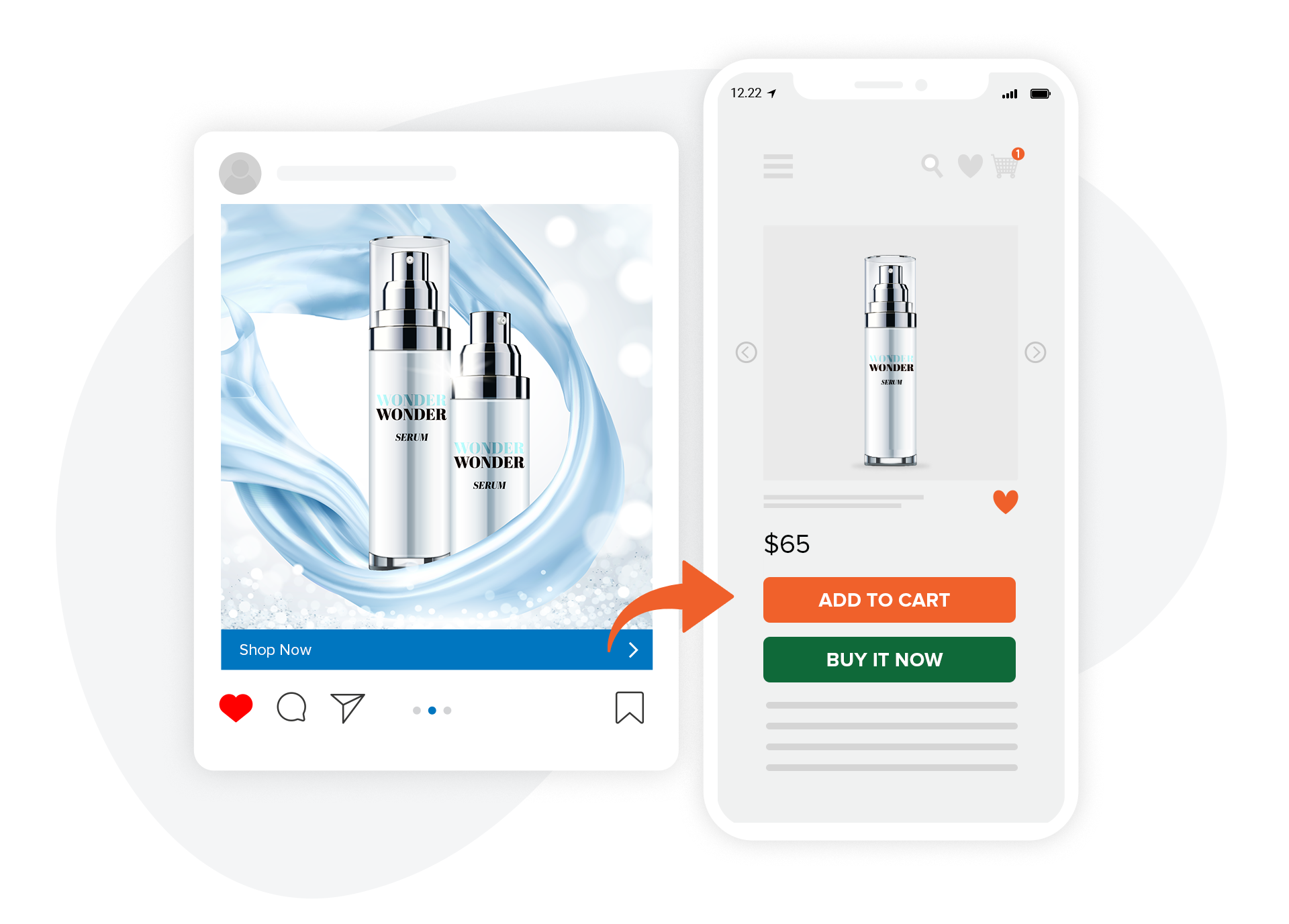 Results driven by data to convert the highest for your business.
Growthoid is driven by data, optimized to fuel the biggest chance of conversion for your business. Your dedicated account manager will be there to watch the success for your campaigns throughout the entire journey.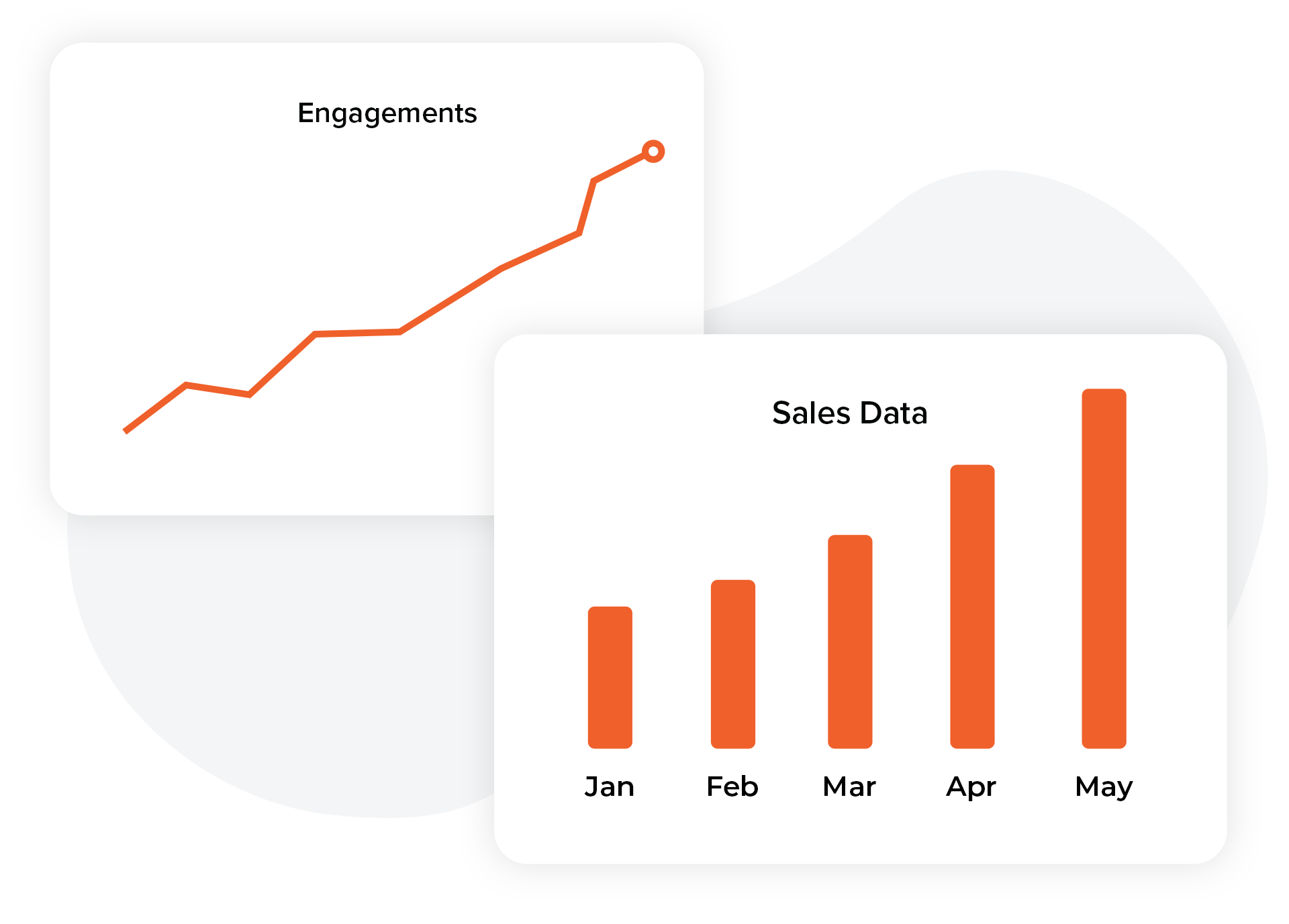 Instagram for Business
With over 1 billion monthly active users on Instagram, it's no surprise that you're looking to amplify your Instagram for business efforts. It's incredibly important and can be the best platform for you to build a reputation and expand your client base, marketing efforts, and more.
There are so many different possibilities in terms of Instagram for business— you can create shoppable posts that allow users to buy right from the platform, you can raise money through fundraisers and causes, you can add a linkin.bio directory to funnel traffic to your external websites, and so much more.
It can be a bit overwhelming sometimes to focus on all of the elements of Instagram business and still grow your follower count and boost conversion, so we're going to help you understand the best strategy for Instagram growth through Instagram for business and why you should implement these ten steps if you want to see success.
Instagram for Business Stats
Curious about what information is out there regarding Instagram for business? Why should you work so hard to boost your Instagram for business, anyway? We have three interesting statistics that can help you understand just how big of an impact the platform can have.
90% of IG Users Follow a Business
While Instagram started out as a way to share content and connect with friends and family, it's clear that it has evolved significantly, and Instagram for business couldn't be more important than it is today. Instagram has steadily increased the number of business accounts on the platform, with roughly 75% of businesses holding an Instagram account.
What's more, 90% of all IG users follow at least one business account, meaning that almost all Instagram users engage with a minimum of one business on the platform. This means that not only can you reach your target audience, but they're interested in finding relevant businesses and brands that they can connect with.
Instagram has a Huge Advertising Reach of 1.16 Billion Users
Instagram is a global platform, and 1.16 billion people are almost 20% of adults over the age of 13. The best thing about this is that the reach of Instagram advertising has consistently increased, and in Q3 of 2020 it was up by 7.1%.
There's no question that Instagram for business delivers huge potential in terms of advertisements; it's also another reason why the platform generates so much income— $18.16 billion as a 2021 forecast, in fact. In 2020 IG raked in $13.86 billion and a lower $9.45 billion in 2019.
Instagram Stories Ads are Increasingly Important
Instagram stories are important on their own, and the story ads available on Instagram for business can make an impact. With 500M daily story users, it may be worth your while. In fact, 4 million businesses partake in Instagram ads monthly.
The benefit of using story ads is that businesses have the chance to create stimulating ads that are full-screen and can really connect and engage the user. It's been shown that ads shot on a mobile perform better than ads that were shot in a studio by 63%.
This is a big deal because you can save on budget when you shoot via a mobile phone as opposed to in a studio, which could be a game changer for smaller businesses with lower marketing budgets.
What's more, 50% of Instagram users have their interest piqued after seeing a brand's Instagram ad. This may be well worth the investment if you can gain traction on the platform and target your ads correctly.
You can use an Instagram growth service like Growthoid to amplify your Instagram for business ad campaigns, tripling the reach of your content and getting your profile in front of your target audience with ease.
There are tons more statistics that indicate the importance of Instagram for business, but we won't bore you with the numbers. Let's check out some actionable items that can help you to make your Instagram for business efforts fruitful, including growing your follower count and reaching more leads.
How to Use Instagram for Business in 10 Easy Steps
If you're looking to get more leads and sales with Instagram for business, you definitely don't want to miss out on the following 10 strategies to help you boost your performance and generate more revenue through the platform.
If you do follow the 10 steps below, you're bound to see maximum results through your Instagram efforts and can build a solid reputation on the platform, getting more followers and engagement to work towards your business goals.
Growthoid is the perfect solution to help you in this endeavor, offering business-centered tools to boost your follower count and engagement rate. When you use Growthoid along with the other steps below, you'll be sure to become the next sensation in your industry.
1. Make Sure your Instagram Account is Set Up as a Business Account
The first thing you need to do to use Instagram for business effectively is make sure that your account is set up as a professional account and not simply a personal one. When you set your account up as a business account, you have different features that you won't have as a regular profile.
You can access Instagram insights, which provides you with analytics and information about how your content and profile performs, and you'll also have access to additional call to action buttons on your profile, making it easier for your audience and leads to contact you.
You can't do Instagram for business without a business account, so go into your settings and switch it if you haven't already. It's free and it offers a world of benefits.
2. Identify Your Target Audience
The next step is to identify your target audience. You can't get the right followers for your Instagram account if you don't know who you want to be checking out and following your account.
You want to consider your audience demographics, including their age range, where they are based, income, and any other important details you should know about them.
If you don't define your target market when using Instagram for business, you won't be able to gain real, targeted Instagram followers that will increase your leads, conversion, and profits. Consider the following things:
Figure out who already buys from you or follows/engages with your profile
Check the same information on other social networks as well as on Instagram insights
Compare your audience to your competitors and see if the demographics line up or what you may be missing.
When you know your audience, your Instagram for business strategies will be directly connected to your relevant Instagram growth and not just random.
3. Reach More Leads and Followers with Growthoid
Now that you've defined your target audience, it's time to put Growthoid to work. Growthoid is the premier automation tool for Instagram for business and if you're looking for lead generations and sales through relevant Instagram follower growth, look no further.
You can use Growthoid to delegate your Instagram growth and focus on your business and marketing strategies while we help you get more Instagram followers with the most sophisticated AI tools on the market.
Growthoid helps you get the perfect followers for your niche, implementing the most advanced targeting tools such as business hashtag targeting, business gender targeting, business location targeting, and business look-alike targeting, getting you the results that other services simply can't provide.
Driven by data and managed by an expert growth team that creates the perfect campaign for your profile, Growthoid will elevate your Instagram for business and help you to build your reputation. Some benefits include:
Targeted sales
Advanced targets
Dedicated account manager
Business free trial
Campaign improvements
Business reporting
Don't wait to get started on building your Instagram for business with Growthoid; you'll see results like never before and be able to expand your audience to those that really care about your content, turning them into not only followers but also customers.
4. Optimize Your Instagram bio
Your Instagram bio is the most important thing that your new viewers and followers are going to see when they land on your profile, so when you use Growthoid you want to make sure that your Instagram is as captivating as possible. Some elements you need to work on include:
Username: when using Instagram for business, your username should be your business name if possible. You may be able to add additional defining key terms like the location or an abbreviation, but keep it simple and memorable.
Bio: your bio tells your visitors everything about you, and you only have 150 characters to do it. Make sure that your viewers can understand who you are, what you do, and why they should care after they check out your bio.
Link in Bio: one of the most important elements of Instagram for business is your link in bio. You need to have a way to funnel users to your external website(s), so make sure the correct link is there; if you have more than one link you want to promote, you can use a link in bio tool to create a directory and make it easy for viewers and followers to access the site they need.
Instagram story highlights: pin your previous Instagram stories to your profile in albums using IG story highlights. Design album covers that are on brand and create a seamless profile aesthetic.
Overall look and feel: does your Instagram profile have a cohesive visual impact on your viewers and followers? Make sure it does so that your profile looks more attractive and professional.
Doing these things will help Growthoid boost your follower count through a professional profile look and feel, increasing the interest in your account and delivering better results.
5. Create a Content Calendar for Instagram
You need to post at the right times and post frequently when you use Instagram for business. When you have relevant content going live on a regular basis, you'll be able to engage your followers and viewers more and you'll see better results with Growthoid.
You can create an Instagram content calendar to help you keep things organized and know when your posts are meant to go out as well as what type of content you'll be posting. This will also help you keep your content strategy consistent and know what needs to be done and when.
6. Share Relevant and High-Quality Instagram Content
Content is the most important aspect of Instagram for business, and in order to get real followers from Growthoid, your content should be on point and distinguish you from the competition. Because targeted users will be viewing your content, ensure that your content is tailored to your target audience and provides those users with quality and value.
Instagram for Business Content Formats
Keep in mind that Instagram offers a variety of different content formats, and when using Instagram for business, you should be taking advantage of multiple types. You'll always need to have in-feed photos, videos, and gallery posts, and you should also keep an Instagram story active at all times.
In addition, considering expanding the following content formats to generate interest in your account and promote your business:
Instagram TV (IGTV)
Instagram reels
Shoppable posts
Instagram live
When you have a well-rounded content offering, users are more interested in following you and will be more likely to spend time on your profile and check out your products/services.
User-Generated Content (UGC)
User-generated content engages your audience, gets people excited, and also increases engagement and shares. Encourage your followers to tag your brand or branded hashtag in their content and then feature it on your profile, or do some searches and feature users that are relevant to your brand or business.
This will lead to more UGC, more engagement, and a more loyal and interested community, which is exactly what you need when you use Instagram for business.
Instagram for Business Captioning
Captions are a very important piece of your content, and you should always aim to capture the attention of your viewers to boost likes and comments. You can tell a story about the photo, add commentary, promote your products, and more.
Also, always include a call-to-action (CTA) asking users to do something after viewing your post— maybe you direct them to check out your link in bio, maybe you ask them to tag a friend or double tap; be creative and ensure that you inspire your followers to do something after viewing your content.
7. Implement Hashtags
Hashtags are still incredibly important for any social media network, and Instagram is no exception. You need to have a strong understanding of which hashtags your target audience enjoy and are likely to follow so that you can use them in your posts.
Avoid overly general hashtags as you won't see results from those. Also, it's a good idea to create a branded hashtag so that users can find an additional feed for content related to your account as well as tag you when they post content that relates. This is a great way to drum up interest in your profile and also get UGC.
8. Cross-Promote
Growthoid can help you take charge of your Instagram growth, but if you want to expand your reach beyond Instagram and direct traffic from other networks to your Instagram account, you should consider cross-promotion.
Instagram makes it very easy to post content to other social networks, so you can share your content on other platforms, or simply advertise your Instagram on your other accounts and let people know that you have something interesting and special that they can check out only on Instagram.
When you use Instagram for business, expanding your reach to other social platforms can be a vital way to drive traffic to your IG from people who already follow you somewhere.
9. Evaluate Analytics and Do Testing
You can't do Instagram for business without evaluating analytics and doing some tests. See how your content is performing and if you notice you're not getting the results you're looking for, you can try out some new things and gage the results.
If your content isn't performing well, try changing up the focus of your content and test it for a week or two to see how things go. Try new captioning techniques after that, and then test some new hashtags. The more that you do A/B testing for these elements of your account, the better you can hone your strategy for Instagram for business.
10. Have Fun!
Don't forget, social media should be enjoyable and a place to find out about new things and connect with others. Always stay true to your brand image and have a strong brand voice that can resonate with your target audience. Use Growthoid to take care of expanding your reach and building your follower count, and have some fun with your content! Engage your users through captions, host giveaways, use Instagram stories to do market research— you want to have not only a professional and visually-appealing profile, but you also want to create a rapport with your followers and viewers so that they care about you. Showing your personality and making things fun and exciting can do exactly that.
Add another growth channel for your business, through social media on instagram now.
We pride ourselves in helping you grow with real followers rather than fake ones. Growthoid helps you reach more customers in a genuine way.
Smart tech to support your Business
Growthoid is your secret weapon for your business. We pride ourselves in top quality customer service. We've only done our job, if your business gets a positive return on investment.
More reasons why Growthoid is the perfect partner for your business.
Targeted Sales
Reach more sales by targeting your most ideal customer
Advanced Targets
Specify a level of parameters for the highest chance of success
Dedicated Account Manager
Your account manager is there to optimization your campaigns
Business Free Trial
It's risk free, we offer a 3 day free trial to see if its right for you.
Campaign Improvements
Have your campaigns improved over time and continue to maximize the results
Business Reporting
Your business account manager will provide a detailed report on request so you can measure your results.
"Experience what it's like for your business to add a sales channel via Instagram, with targeted results."
Watch your traffic and sales grow with targeted results. Grow your Instagram for business with Growthoid. This will be your most powerful tool.
Trial Growthoid out today and start your business for Instagram campaign now.
[gravityform id="37" title="false" description="false" ajax="false"]