HOW IT WORKS
Turn Your Dream Followers Into Your Real Followers
Adding Growthoid to your Instagram marketing is proven to reach more users that care about your message.
WHY GROWTHOID
High Quality Organic Instagram Growth
Our team helps you by manually engaging with your most ideal followers and audience. Grow your Instagram and get real, organic followers through our cutting edge growth service.
1. Target similar profiles
Create a list of accounts that have similar interest to your audience, so we can target the people that care about your content.
2. Grab their awareness
Growthoid will manually target people who fit your ideal target demographic which means you get the right types of followers everytime.
3. Get Instagram followers
Once your account manager engages with the targeted accounts you'll notice an immediate increase in Instagram followers.
PLATFORM OVERVIEW
Understanding How Growthoid Works
Auto follow/unfollow
By far the most powerful method of growing your Instagram, following other accounts creates curiosity from your prospects which in turn brings them back to your account. Since we target very specific people, your content will be a good match for them and they have a high chance of following you back.
Let's Get Started
Auto like
While not as powerful as following, liking content is a proven strategy to get more Instagram growth because your profile will be in your target followers notifications. Have good content and a quality profile for best chance at getting a follow/engagement back.
Let's Get Started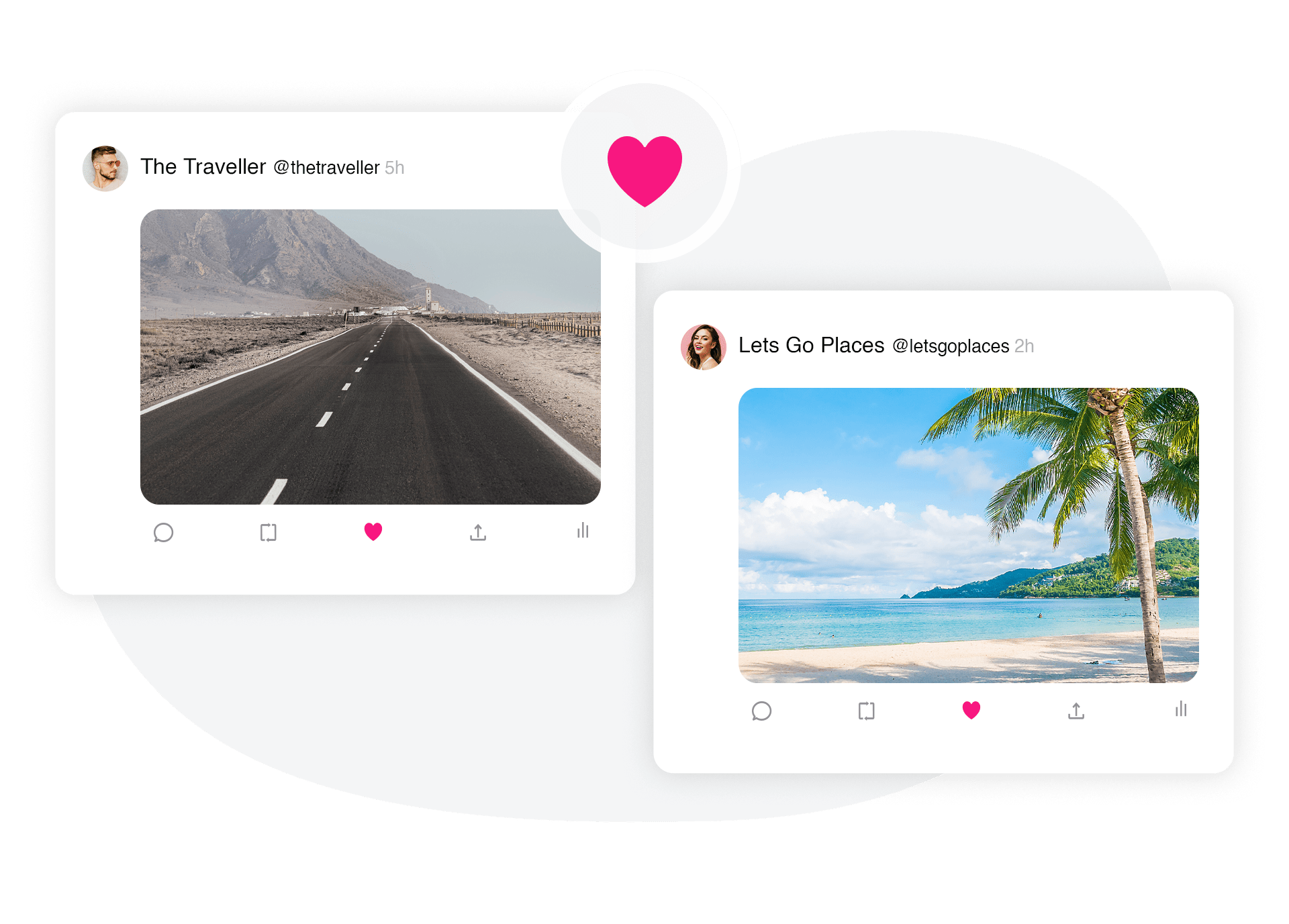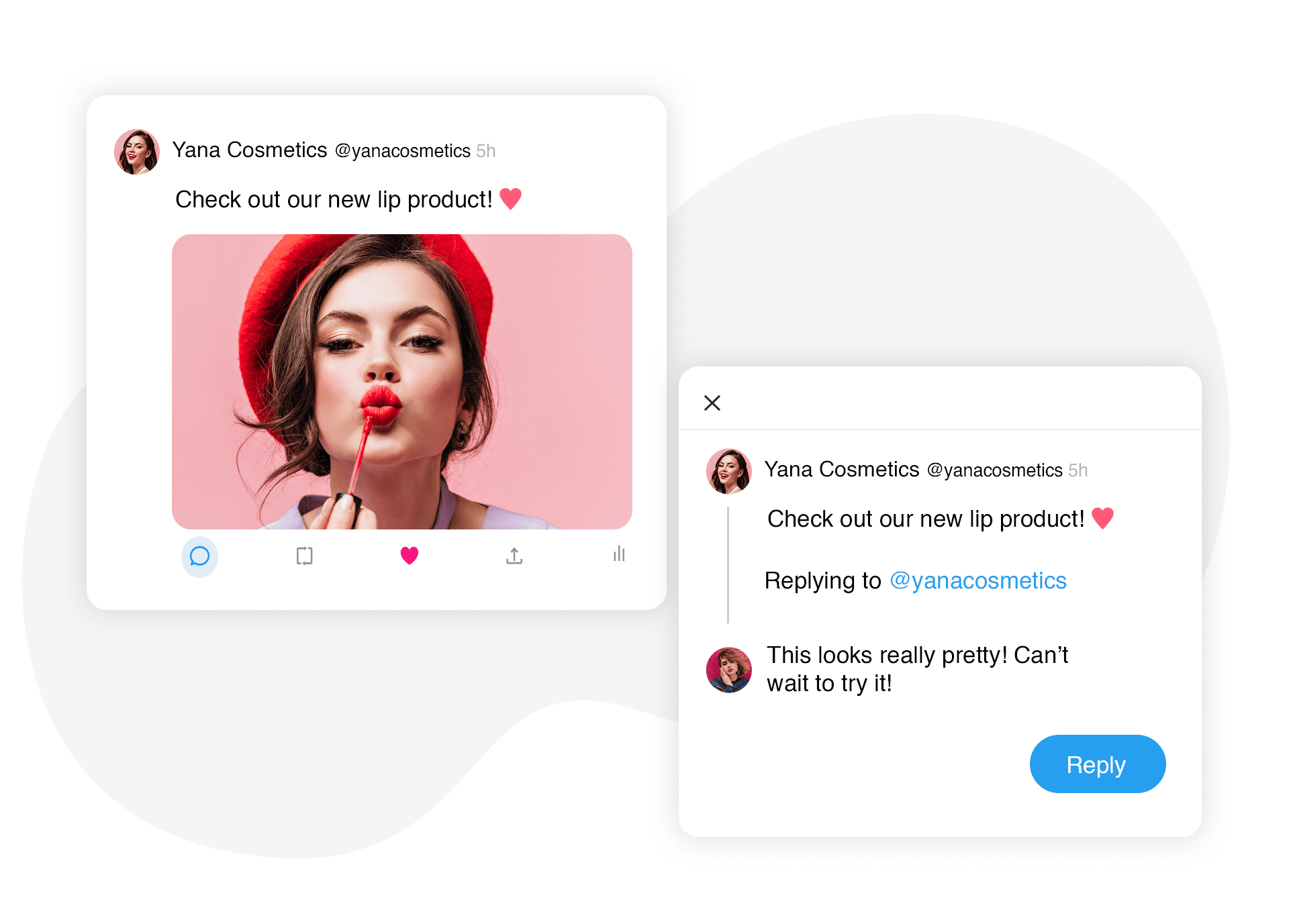 Auto comment/DM
Carefully thought out comments can supercharge your Instagram growth. Not only are you directly engaging with your prospective audience, but you're starting a conversation that generates reciprocity in your targets.
Let's Get Started
Engagement boost
Need a little more reach? Engagement boost is an additional feature that we offer to increase your reach on average of 300%. Using our network of accounts we custom tailor the engagement to accounts that have the highest chance at following and engaging back.
Let's Get Started
Blacklist/Whitelist
Need to steer clear of following your competition? Don't want to unfollow specific accounts? Whitlisitng and blacklisting accounts can help you do just that. It's very easy to use and understand.
Let's Get Started
Ready To Get Started?
Reach 300% More Instagrammers That Turn Into Followers
Choose your plan and start growing your instagram right now.
PLATFORM STATISTICS
The
Why

Behind Instagram Growth
Over 1 billion people use Instagram every month
With so many people using the platform on a daily basis, having your personal brand or business taking advantage of the reach Instagram provides you is a non-negotiable foundation for any marketing plan that wants rapid growth.
Let's Get Started
88% of people are outside the United States
Having a truly international audience in today's digital world is a great way to scale your business, whether you're selling your own products or services, or if you're partnering up with other high quality brands to help sell theirs.
Let's Get Started
51% of users are women vs 49% men
With a pretty equal spread of gender demographics, Instagram proves that their user base has the potential to help you spread your message, not only across the world, but to the specific gender you're targeting.
Let's Get Started
Users spend an average of 30 minutes a day on Instagram
The more time users spend on the Instagram platform, the more time they'll potentially be in front of your content. More followers equals more engagement, which equals sponsorships and product sales .
Let's Get Started
130 million users use the shopping features every month
Instagram is one of the top (and misunderstood) marketplaces to sell your goods. Done right, your personal brand or business has the potential to absolutely explode your revenue and make tons of money while connecting with new shoppers.
Let's Get Started
Ready To Get Started?
Reach 300% More Instagrammers That Turn Into Followers
Choose your plan and start growing your instagram right now.
500 million people use stories everyday
Stories allow you to market your business in a way that showcases who you are, your values, and it allows you to reach people in a way that was never previously available.
Let's Get Started
50% of people have visited a website after seeing it on Instagram
Instagram is such a great way to get traffic to your website. Done right, you can not only get more followers to your Instagram, but you can drive the same high quality followers to your website, which in turn sells your product or services.
Let's Get Started
The average business account posts once per day
While we think posting once per day is for losers, (sorry not sorry), this just shows that if you have a proper content strategy and post more than the average account, you can get above average results.
Let's Get Started
.96% is the average engagement rate on a business post
Instagram is proven to have some of the highest engagement rates in the industry. Couple that with the shopping behavior of the users, and you set yourself up for a winning recipesa of making more money and selling more products or services.
Let's Get Started
PRICING
Take Advantage Of The Best Instagram Growth Tool In The World
No contracts. Cancel anytime. 14-Day Moneyback Guarantee
Standard
normally $99
$49/mo
Save $50/mo
An affordable entry point for anyone looking to grow their Instagram account - unlock most featues and standard support!
Moderate Organic Growth
Essential Targeting Features
Standard Support
Speed Limit

Follow & Unfollow
Hashtag Targeting
User Targeting
Auto Blacklist
Custom Blacklist
Whitelist
Campaign Improvements
Story Viewing
Comment Liking
Location Targeting

Our Standard Plan is for those looking to get an introduction to our software. It will help you build a foundation of real followers who are genuinely interested in your content. It's not our fastest solution but its a step in the right direction for those are looking to get their feet wet and are serious about growing their account.
Let's Get Started
57% CHOOSE THIS PLAN
Premium
normally $149
$99/mo
Save $50/mo
The best version of any Instagram growth, ever. Used by our most serious clients - unlock all features and priority support!
Maximum Organic Growth
All Targeting Features
Priority Support
Maximum Speed

Follow & Unfollow
Hashtag Targeting
User Targeting
Auto Blacklist
Custom Blacklist
Whitelist
Campaign Improvements
Story Viewing
Comment Liking
Location Targeting

Our Premium plan is our fastest and most professional solution and it takes full advantage of all of our features. We've optimized the growth strategy toward brands and influencers looking for fast results with significant reach. Historically, 46% of our customers eventually upgrade to this plan.
Let's Get Started
14 Day

Money Back Guarantee

903+

5 Star Reviews on TrustPilot
You can upgrade or cancel the plan at any time.
TESTIMONIALS
What Clients Say About Growthoid
I've been using Growthoid for well over 6 months now and safe to say, they know what they're doing. Way to go people!
It's been seamless from beginning to end! I've worked with other similar services and have never encountered a better system than at Growthoid. 5 stars from me.
I've had nothing but a great experience with Growthoid! I've got only real followers who care about my content and profile. Awesome.
FAQ
Frequently Asked Questions
Does Growthoid offer any sort of guarantee?
Of course. We provide cancel anytime plans and also back it up with a fair refund policy. Our team prides itself on creating a service that will help you stick around because you are happy with the results. Never any contracts.
Is your service a bot or automation?
Bot, no... AI technology yes! We've painstakingly tested thousand upon thousands of different actions and accounts to bring you not only the safest AI technology, but one that gets results, and gets results fast.
Is this safe for my account?
We strive for the safety of our client's accounts. While we are not an automation company, we cannot predict or guarantee the safety of any account because we are not affiliate with Instagram and we cannot control their actions.
How fast will my account grow?
This comes down to your content and a few other variables. Our team will engage with like profiles based on your targeting instructions, but it's up to you to product high quality content all the time. Our clients tend to see growth of 800 - 1500 new REAL followers per month.